Wofly Technology Joined in the 23rd Guangzhou Fluid Exhibition, presenting a new future for high-purity process systems.
In May, Guangzhou is full of vitality in the spring breeze and rain. From May 10 to 12, 2021, the 23rd Guangzhou International Fluid Exhibition and Valve, Pipe Fittings, Pipes and Flanges Exhibition (FLOWEXPO) will be held as scheduled in Hall 9.1, Zone B of the Canton Fair Complex.
FLOWEXPO was founded in 1997. It is one of the large-scale, highly specialized and technologically advanced valve fitting industry exhibitions in Asia. It is also a valve fitting manufacturer, valve fitting buyer, valve fitting user, valve fitting importer and exporter, The grand meeting of valve and pipe fitting technology, sales, and management professionals is of milestone significance for the fluid control industry and has a profound impact on the development of the industry.
As a pioneer and backbone of gas application system engineering, Wofly Technology was also invited to bring a variety of innovative products such as special gas holders, VMB, automatic switching boxes, BA/EP valve fittings, semi-automatic switching panels, etc. to the exhibition site, bringing FLOWEXPO Build an excellent trading platform for the fluid machinery and pump valve industry, and show the charm and demeanor of the enterprise with the guests who come forward with wisdom and enthusiasm.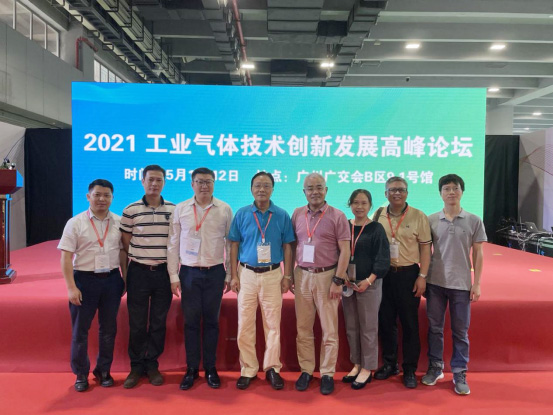 With new opportunities, new challenges, and a shared era, companies need to develop collaboratively and go hand in hand. In this exhibition, Wofly Technology communicated with more brands in the field of fluid control and competed on the same stage. With a brand-new image, excellent quality, considerate service, and high-tech products, it was displayed in front of many industry experts and audiences. Its GC special gas cabinet is specially designed for the supply of flammable, explosive, corrosive, toxic and other dangerous gases (special gases). It uses PLC as the main control body, cooperates with the touch screen for system display and setting, and is equipped with different panel designs. Meet the needs of industries such as solar energy, material analysis laboratories, chip semiconductors, photovoltaic solar cells, biomedical engineering, and new microelectronic materials. Basic functions include automatic purge, automatic switching, and automatic safety cut-off in emergency situations (when the set alarm signal is triggered). With excellent product performance and outstanding cost-effective advantages, GC special gas holders are unanimously praised by customers.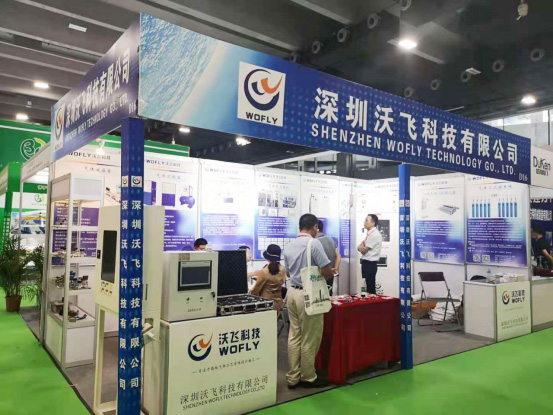 While participating in FLOWEXPO, Wofly Technology also participated in the 2021 Industrial Gas Technology Innovation and Development Summit Forum. Marketing Director Mr. He Zhifei delivered a speech on "Special Gas Control" on the spot. He gave a detailed explanation on the operation of the company's electronic special gas control equipment, implementation cases, market prospects, industry analysis, and important aspects of high-tech, which was highly endorsed and recognized by the scene. .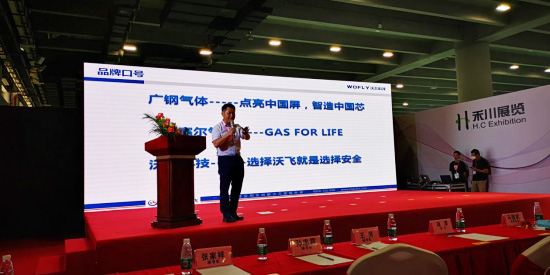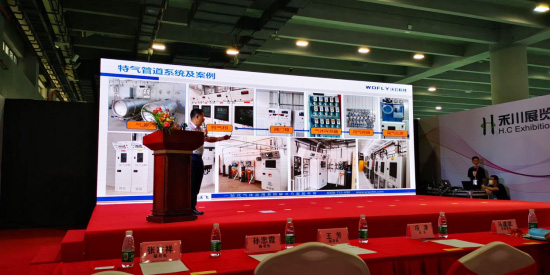 Afterwards, Ma Jianwu, Honorary President of Guangdong Industrial Gas Association, Zhu Ping, Secretary-General, Liu Sheng, Director of the Special Committee, and other experts and professors took a photo with Mr. He Zhifei and led the visit to inquire about Wofly Technology's booth and exhibits. Elite R&D strength and outstanding industry vision show full recognition.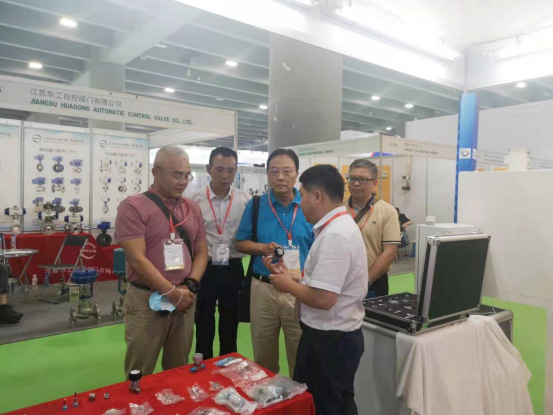 From the layout of the industry to the leading of the industry, from independent innovation to the transformation of results, Wofly Technology continues to forge ahead in the field of special gas, and is striving to create a benchmark for industry innovation. In recent years, Wofly Technology has been intelligently upgraded and upgraded, continuously improving high-end manufacturing capabilities, and has achieved a series of key core technological breakthroughs through independent innovation, and has achieved quality pioneers with persistent innovation and perseverance craftsmanship. The special gas tanks, electronic special gas pipeline systems and other products developed and produced by it have obvious advantages, which have created a solid guarantee for the safe and stable supply of special gas.
As the saying goes, solve problems, innovate and cultivate new opportunities, and open up new games in response to difficulties. On the basis of continuous consolidation of manufacturing strength, Wofly Technology will continue to break through the boundaries of development and bring new growth space for high-purity process systems. Facing the "14th Five-Year Plan", Wofly Technology will focus on the integration strategy of the four modernizations of "globalization, service-oriented, informatization, and rejuvenation", and promote the enterprise through measures such as insisting on technological innovation, adhering to brand development, and broadening cooperation channels. Transformation, upgrade and development to meet the new future of high-purity process systems.
---
Post time: Jun-03-2021